Simson MSR Deck Caulk Advanced is a fast-curing, permanently elastic, one-component sealant based on modified silane polymers (SMP).
Specifications Simson MSR DC – Bostik
– Solvent and isocyanate free.
– Very good resistance to UV and aging;
prolonged resistance to fresh and salt water.
– Permanent elasticity at a temperature between -40 ° C
and + 100 ° C.
– Neutral, odorless and hardens quickly.
– Can be sanded after curing.
– High chemical resistance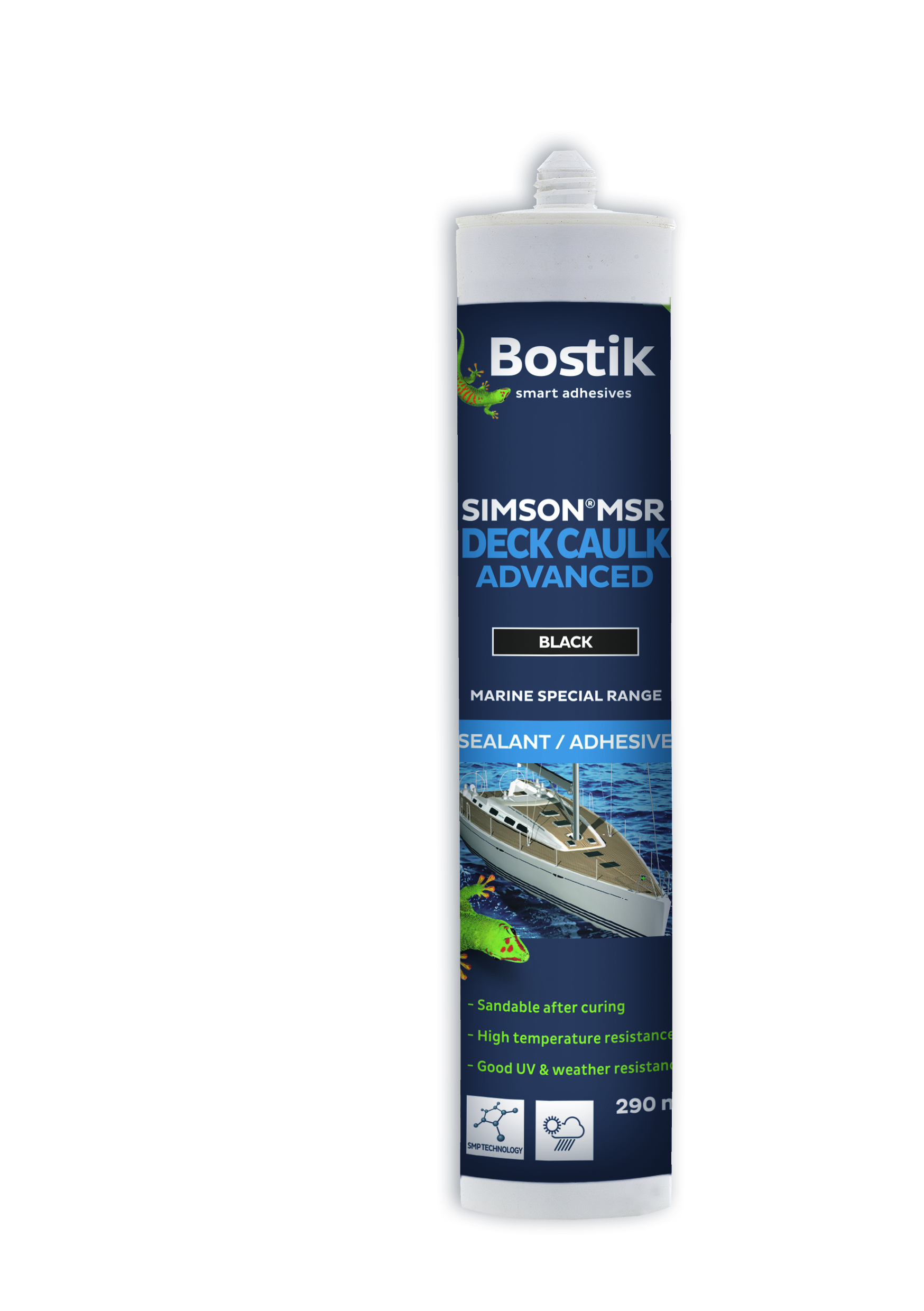 Our other Gluing
Simson MSR Bedding Compound is a permanently elastic...

Simson MSR Construction Adhesive is a fast-drying, one-component,...

Simson MSR Construction Adhesive sskf is a fast-acting,...

Simson MSR Fast Tack is a one-component, permanently...